Recent News
Congratulations to Benny Clark for being named our 2017 Employee of the Year!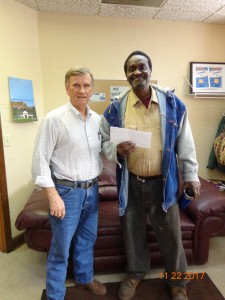 On August 31, 2017, we held a party to commemorate two years of no lost-production-time accidents! What could be better than celebrating the safety and well-being of our employees? Pictured below are members of our Board of Directors, supervisors, and office staff.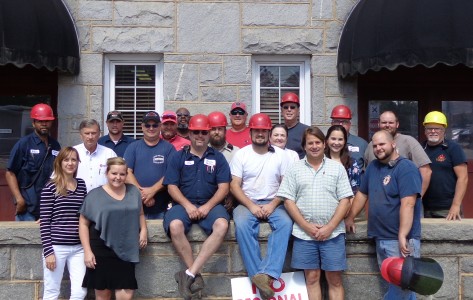 On March 30 2017, we celebrated our driver of almost nine years, Steve Brooks, and his retirement from Whitlow Electric. He will be missed, and we wish him nothing but the best as he journeys on to this next adventure!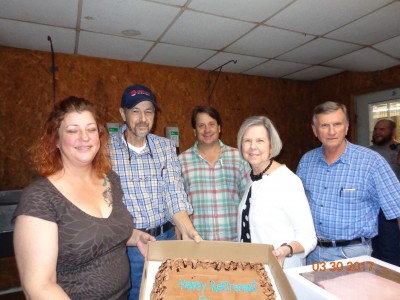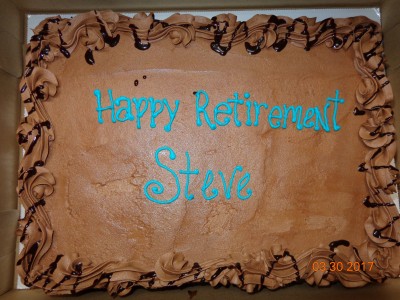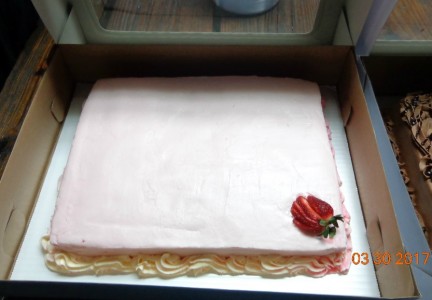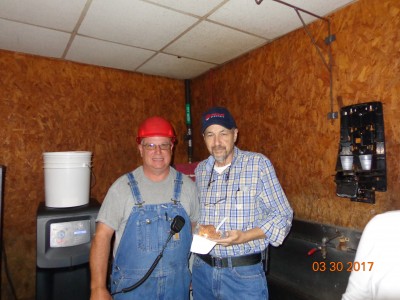 Our annual Christmas luncheon was held on December 22, 2016. We had a wonderful time celebrating our employees and another great year.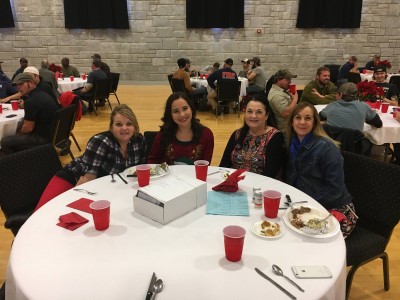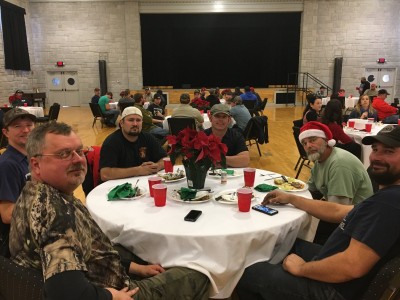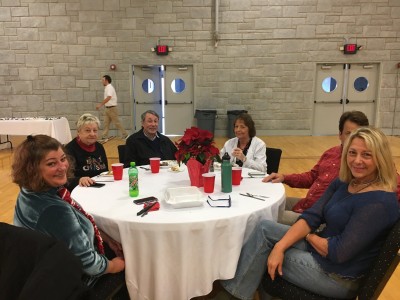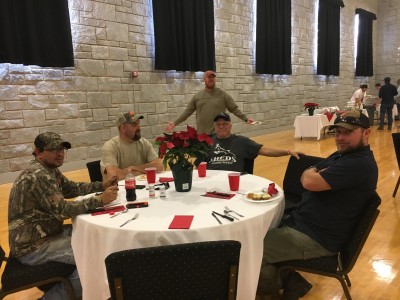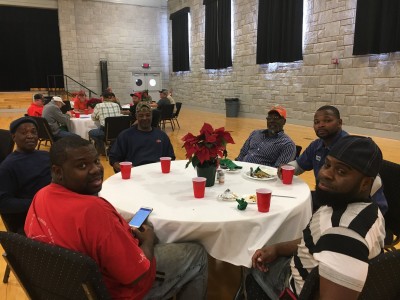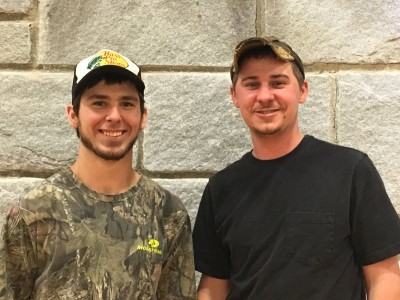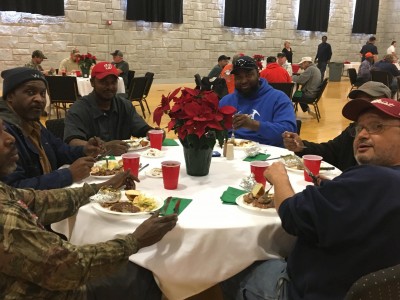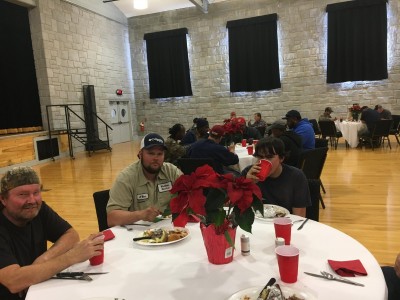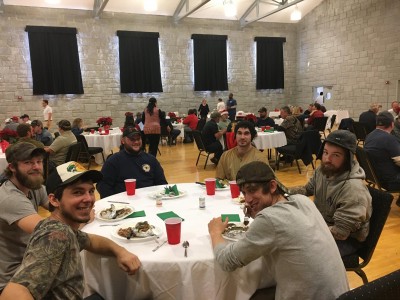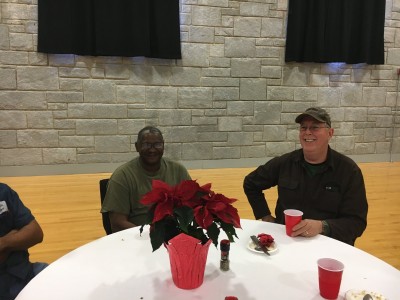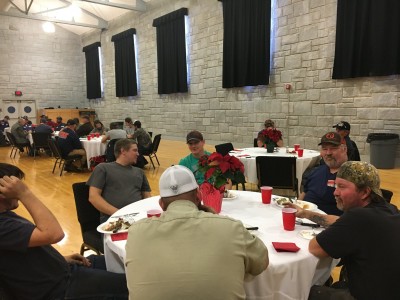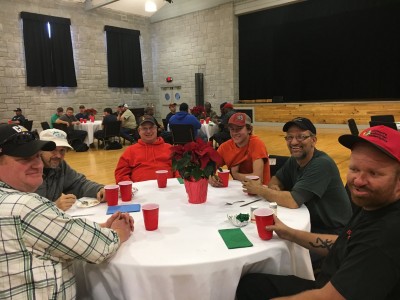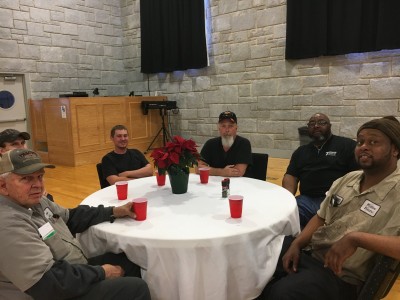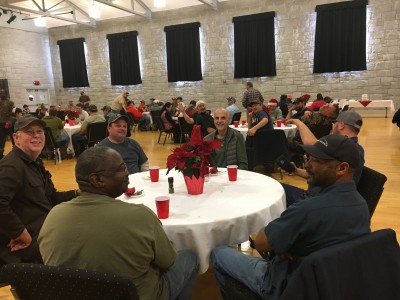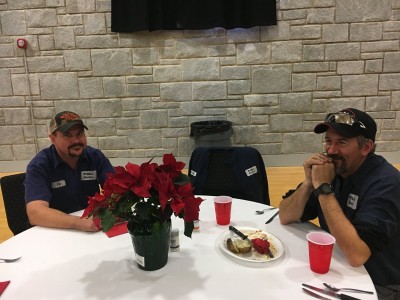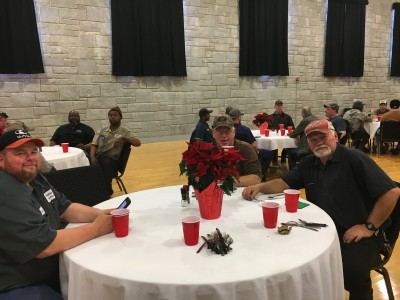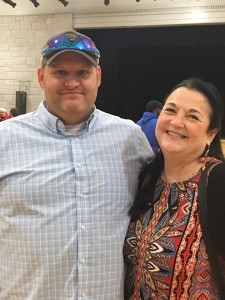 We feel having a year of no Lost Production Time Accidents is an event worth celebrating (415 days & counting)! Great job, everyone!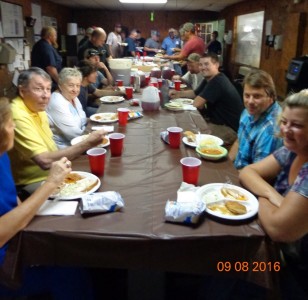 Whitlow Electric wished Carter Lewis a warm farewell as he retires from our company. We wish him well in this new stage of life!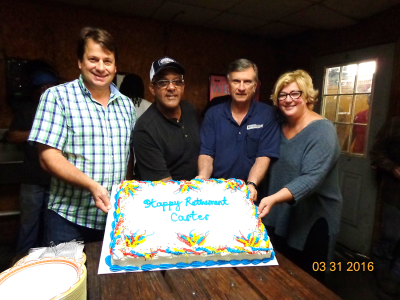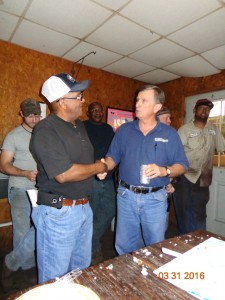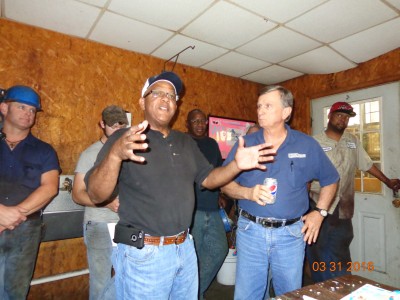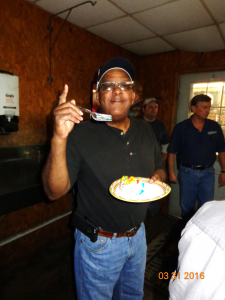 Whitlow Electric ended 2015 with an employee luncheon, showing them appreciation for all their hard work.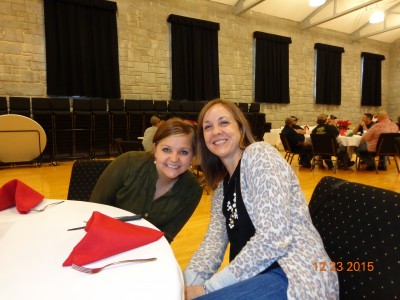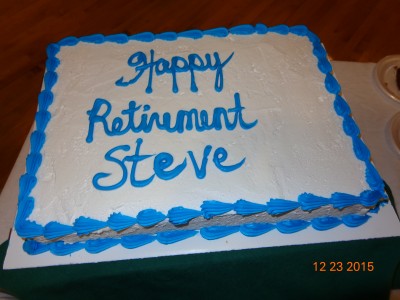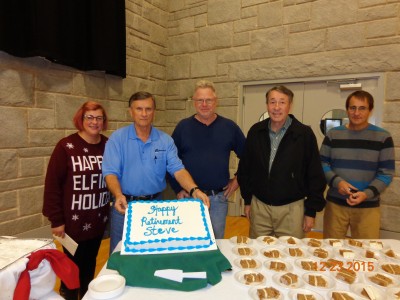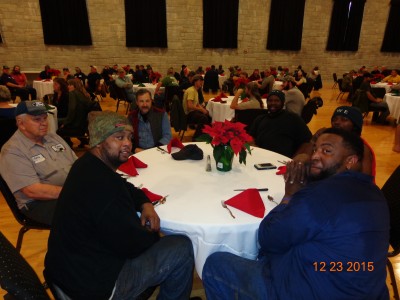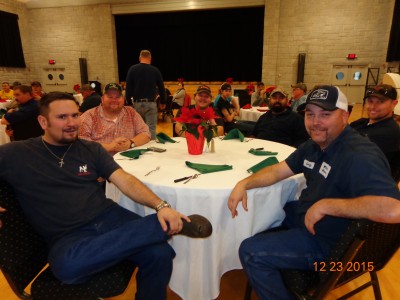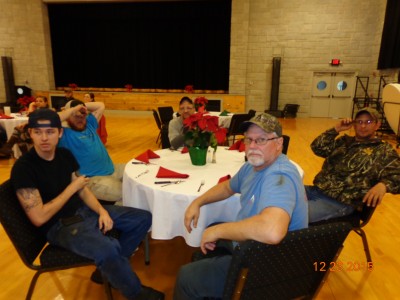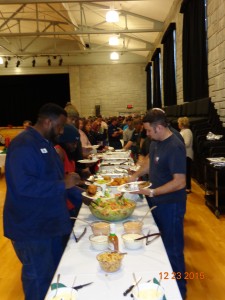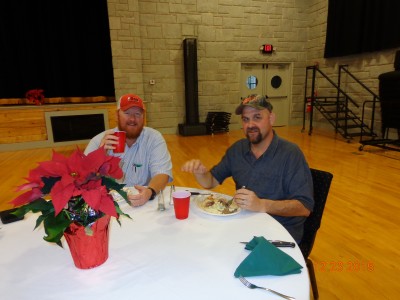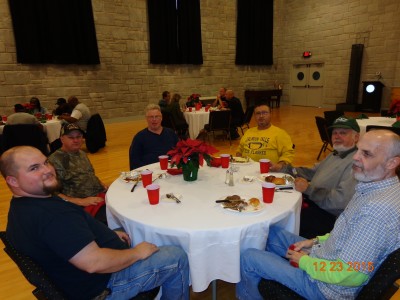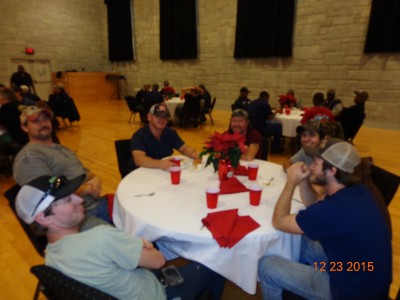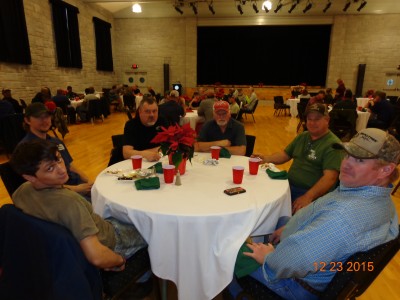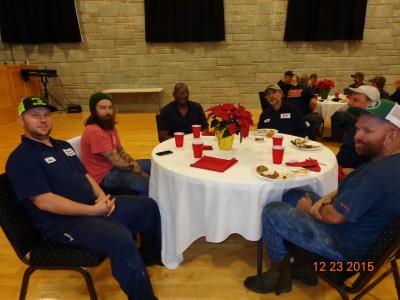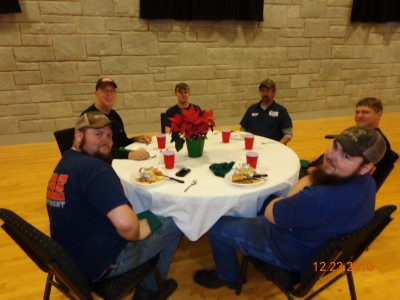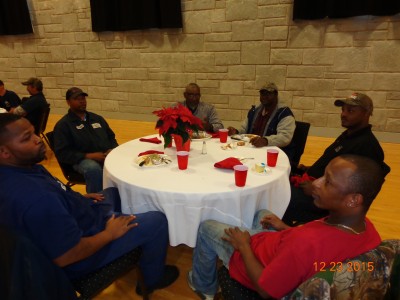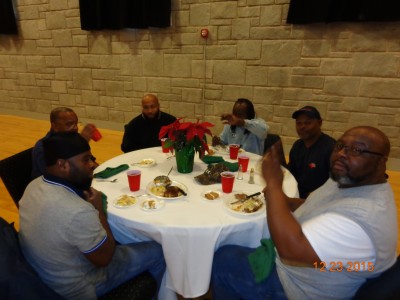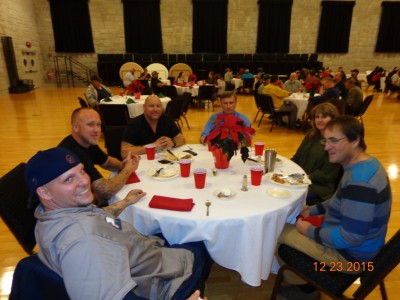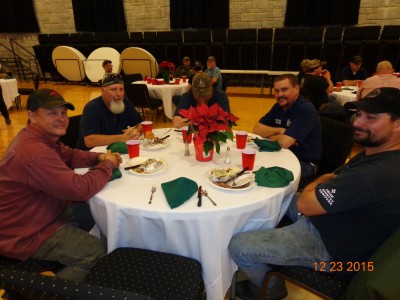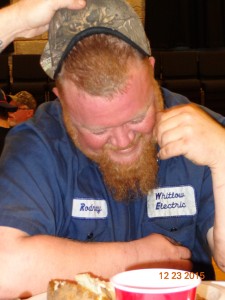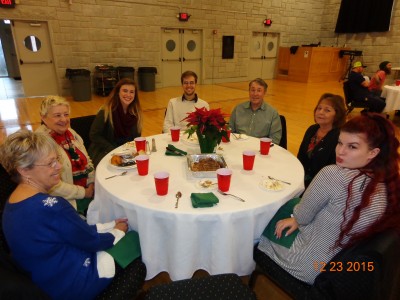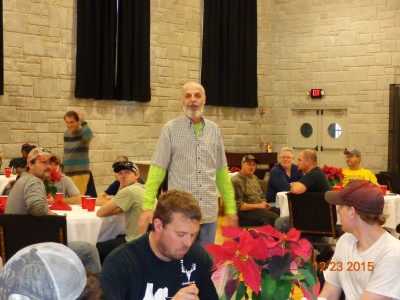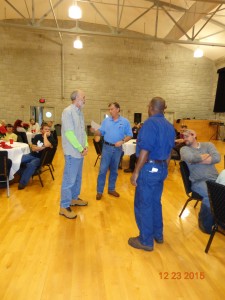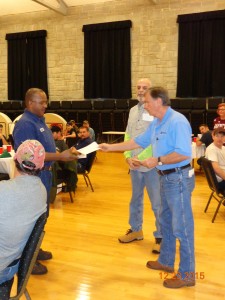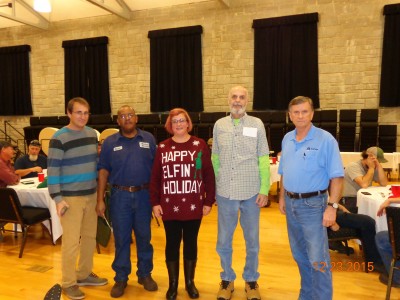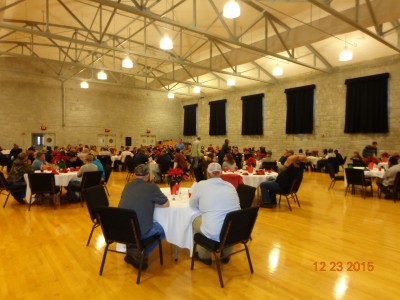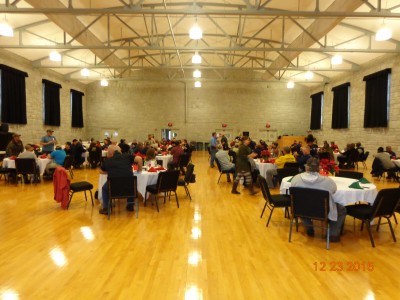 It is with mixed feelings our company announces the retirement of Steve Rousey. We wish him the best!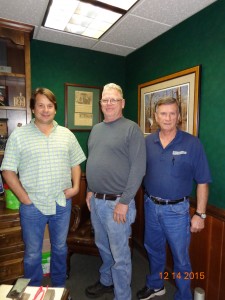 Congratulations to Jarrett Johanson for being named Employee of the Year for 2015!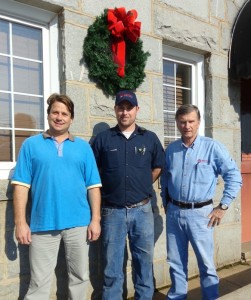 Our company held another successful blood drive for the Anmed Health Blood Center in November 2013, collecting 28 pints of blood for the good cause of helping to supply blood to those in need in our community. We received a letter of appreciation for helping to "Give the Gift of Life."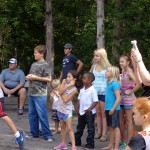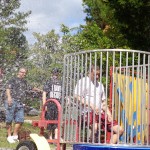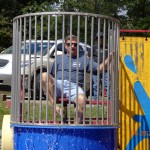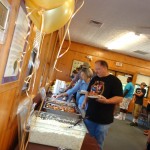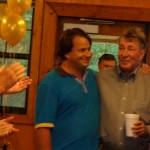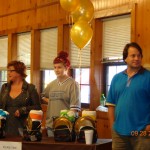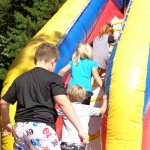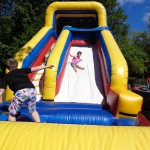 - Whitlow Electric Service celebrated its 50th Anniversary with an Employee Appreciation Day on September 28th, 2013. Our company would not be where it is without the loyalty and dedication of our employees. A BBQ lunch, inflatable slide, dunking booth, and cornhole tournament were some of the festivities. The event was a great success!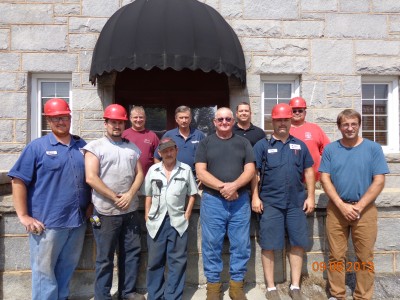 -   Whitlow Electric recently celebrated Jud Barton's of Hartwell retirement. Jud served the company intermittently since 1989, progressing up to being a master welder. Jud's dedication to the company will not go unmissed, and the company wishes him the best with his retirement plans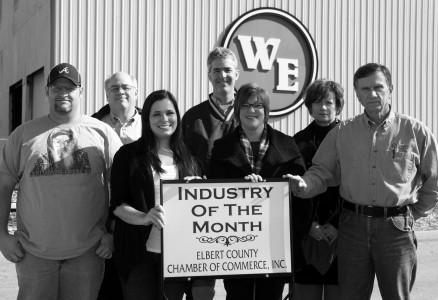 -    Whitlow Electric was honored by the Elbert County Chamber of Commerce to be nominated their Industry of the Month for March 2013. Pictured from left to right are Kenny Wade, Bill Brown, Leigh Ann Martin, Greg Gunter, Brook Gaffney, Pam Brown, and Michael Webb.
-    Whitlow Electric recently received commendation from Dr. Siefferman of Athens Technical College, who reported to the Athens Technical College board the following report in regards to the welding program: "Welding Technology is the newest program at the ECC [Elbert County Campus]. It is going to play an important role in meeting local workforce needs. Whitlow Electric is a long-established industry in Elbert County, which employs 20 welders. Earlier this month, Tommy Lyon, Tom Rieger and I toured their facility. Industry tours are fairly common and not always reported to the board, but this one is worth reporting. During the tour, Mike Webb, President of the company, offered to provide all of the scrap steel the welding program needs for instructional purposes. The students will be able to use these pieces for welding practice; afterwards, the pieces will be delivered back to Whitlow for their scrap recovery program. This will save the college hundreds of dollars in metal cost."
-     2013 Marks the 50th year for Whitlow Electric!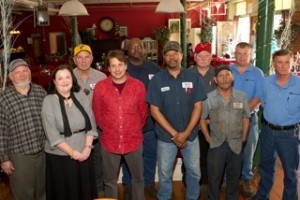 -     Whitlow Electric held their annual Holiday dinner at Time Square on the square in Elberton on December 19, 2012. Recognized at the Dinner were the following Employees with 20 or more years of service, from left to right: Ronnie Morris, Beverly Edwards, Larry Harper, Bruce Whitlow, Pat Sims, Pressley Hester, Rickie Dickerson, Frank Clay, William Johnson, and Mike Webb.
.